Current Events
Bowling with Friends!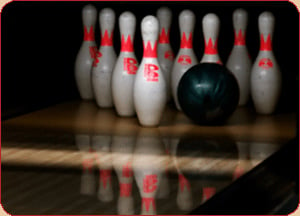 Please join Jessica's Haven & Rescue for an afternoon of meeting new friends, bowling, snacks and prizes! This event is hosted by Marin Catholic's Freshmen class.
DATE: Friday, April 17th, 2015
TIME: 2:00- 4:00pm
WHERE: Country Club Bowl, 88 Vivian Way, San Rafael
Please note there will be a $15 Bowling Fee per person.
We hope to see you there!
Pet Adoption Sundays!!!
Come adopt your next family member at Pet Food Express the 2nd and 4th Sunday every month, from 11-3 pm!!! Located at 280 Northgate Drive, San Rafael.
Past Events
Grace
This little lady was found left on the side of the road in a box with her brother Franki – in Yuba City. She is 5 months old, and is so sweet!
Adopt Me!
---
Jessica's Haven and Rescue Invitational Golf Tournament
September 12th, 2014 – Golf Banquet
Peacock Gap Golf Course, San Rafael, CA

---
Running 52.4 miles in support of Jessica's Haven & Rescue!
Sunday, July 27th, 2014
We are so honored that Dr. Jonathan Artz will be running the SF Double Marathon and all donations he raises for this effort will be going to Jessica's Haven & Rescue. You, too, can show your support for Dr. Artz and Jessica's Haven & Rescue! Thank you, Dr. Artz!
---
Run for Jessica's Haven, 5k, 10k and 1/2 Marathon – A Big Success
Our friends and family helped us raise $5,000 in support of Jessica's Haven & Rescue on Sunday, April 13th, 2014.  We thank them all!!
---